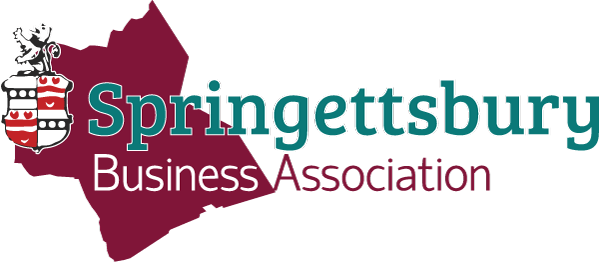 Springettsbury Township, a great place to Live, Work, & Play!
There are no upcoming events.
The Association exists for the purpose of exchanging ideas, working together to promote a good business environment in Springettsbury Township, and to have a strong voice when needed to talk to local government and regulatory agencies about issues and concerns that affect members' businesses.
Providing input to Springettsbury Township Officials

Special promotions/Events in the community
Activities of the Association are carried out by a number of committees:
Publicity Committee

Zoning Committee

Event Committee
Meetings are held periodically at various locations. All members receive email announcements in advance of meeting dates. Meetings include updates on legislative activities, information about members' businesses and interaction among members for the purpose of exchanging ideas and solving problems.
Membership Application
Fill out your information to apply for a membership. After submitting, send this form and your check for $75/yr to:
The Springettsbury Business Association
3688 Cimmeron Road
York, PA 17402
Register here to get all meeting invitations.  You do not have to be a member to join our mailing list or to attend meetings.
Membership is open to individuals, organizations and companies doing business in Springettsbury Township. Applications for membership are subject to the approval of the Executive Committee. Members are entitled to vote on Association business matters and are entitled to have their employees participate in events sponsored by the Association.
History of the Springettsbury Business Association
The roots of the SBA can be traced to a single, small business owner who had a concern with rumors he heard about a proposed government action that he thought would adversely affect his business.
In the summer of 1994, business owners along East Market Street saw a great deal of road activity between Mt. Zion Road and Stonybrook. The word was that the township and/or state were going to put a center median strip on Market Street from Mt. Zion Road to Locust Grove Road. Dominic Marino, owner of Marino's Pizzeria at 3955 East Market Street saw this as a potentially 'anti-business' event. He called a meeting at the Stonybrook Restaurant and persuaded other area businesses to attend. Also present were Springettsbury Township officials and PennDOT. From this meeting, the businesses were assured that there were no plans to put in a median strip as was rumored.
Later, in the spring of 1995, six local business people held informal meetings to establish a formal Business Association. Soon officers were elected and bylaws were approved to establish the Springettsbury Business Association.
Springettsbury Township,
a great place to Live, Work & Play!
Springettsbury Business Association
3688 Cimmeron Road
York PA 17402